Department Profile - Brochure
The National Service Scheme (N.S.S.) has been introduced at Savitribai Phule Pune University since 1969 as a part of the extra- curricular programme. The objective of the scheme is to provide educational and moral values through service to the community. It is a student-centric program which is implemented for developing interactive skills and awareness among volunteers to become better and capable citizens of the nation. The volunteers visit the rural areas and focus on developing the village and creating awareness among underprivileged people for improving their status. The scheme promotes the ability to present them in a better manner.
The N.S.S. is a sponsored programme by the University and is active in the institute since last 18 years. The girl students contribute in social activities and awareness programmes conducted by the college as well as a part of Government campaigns. The N.S.S. activities improve students to approach towards social problems and community. About 200 girl students are selected and participated as N.S.S. volunteers every year in the activities.
Inculcate social awareness among students and to cater service to society.
Provide help to needy people and enhance their standard of living.
Inculcate moral and social responsibilities among NSS volunteers.
Help in disaster management.
Objectives
To relate with the community in which the volunteers work.
To understand their role in community.
To identify and solve the needs and problems of the community.
To develop a sense of social and civic responsibility.
To utilize knowledge in finding solutions to individual and community problems.
To develop competence required for group-living and sharing of responsibilities.
To gain skills in mobilizing community participation.
To acquire leadership quality and democratic attitude.
To develop capacity to cope up with the situations under emergencies and natural disasters.
To involve in National events.
Regular Activities – 120 Hrs
Blood Donation Camp
Rallies
Celebration of National days
Celebration of anniversaries of eminent leaders
Special cleanliness drive
Tree plantation
Pledge on Ekta Din, Swaccha Bharat and cracker free Diwali etc.
Awareness activities like flood relief fund, fund for patients, orphanages, and Snehalaya etc.
Special Activities - 120 Hrs
Special Winter Camp (7 days outstation camp)
Tree plantation
Gram Swacchata
Survey for girl education, income generation and agriculture.
Motivational lectures
Rally
Inspirational cultural activities.
Construction of dams.
National Service Scheme creates a sense of social responsibility, patriotism, national integration, communal harmony among the volunteers.
The committee is formed as below-
N.S.S. Committee
| | | |
| --- | --- | --- |
| S. N. | Name of the Member | Designation |
| 1 | Principal Dr. D.D. Patil | Chairman |
| 2 | Mr. Avhad S. N. | Programme Officer |
| 3 | Dr. Mrs S.A. Kulkarni | Programme Officer |
| 4 | Mr. Raut R. S. | Member |
| 5 | Mr. Katore S.S. | Member |
| 6 | Dr. Smt. Pawar S. L. | Member |
| 7 | Ms. Thube S.S. | Member |
| 8 | Ms. Ambekar F.A | Member |
| 9 | Mr. Jadhav G.R. | Member |
| 10 | Mr. Gengaje P. D. | Member |
NSS Special Winter Camps: Last six years (2013-14 to 2018-2019)
| | | | | | | |
| --- | --- | --- | --- | --- | --- | --- |
| S. N. | Year | Place of Camp | Distance from Ahmednagar | Date | Duration | No. of Volunteers |
| 1 | 2013-14 | A/P Khandala, Tal. and Dist. Ahmednagar. | 10 km. | 21st to 27th December, 2013 | 7 days | 100 |
| 2 | 2014-15 | A/P Khandala, Tal. and Dist. Ahmednagar. | 10 km. | 21st -27th December, 2014 | 7 days | 100 |
| 3 | 2015-16 | A/P Chas, Tal. and Dist. Ahmednagar. | 12 km. | 23rd to 29th December, 2014 | 7 days | 100 |
| 4 | 2016-17 | A/P Chas, Tal. and Dist. Ahmednagar. | 12 km. | 19th to 25th December, 2014 | 7 days | 100 |
| 5 | 2017-18 | A/P Chas, Tal. and Dist. Ahmednagar. | 12 km. | 14th-20th December, 2017 | 7 days | 100 |
| 6 | 2018-19 | A/P Dongargan, Tal. and Dist. Ahmednagar. | 21 km. | 14th-20th December,2018 | 7 days | 100 |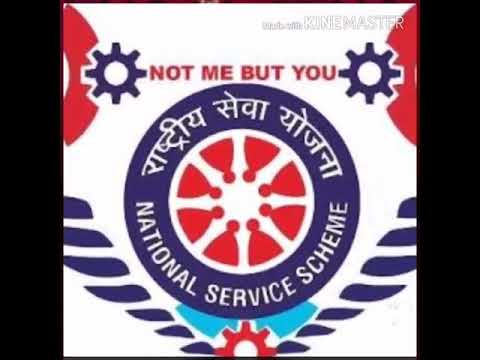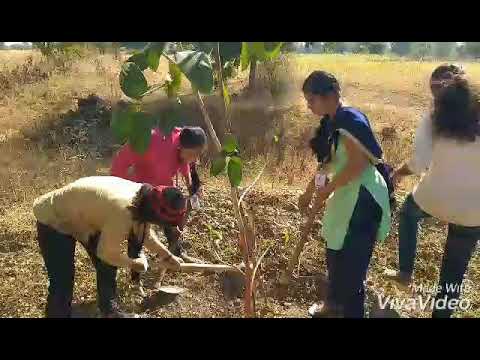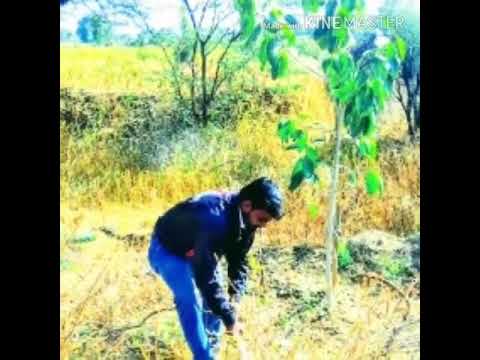 Image not found: /public/41646D696E6973747261746F72Images/nss/NSS%20(1).JPG