About
Shripatrao Kadam Mahavidyalaya,Shirwal
Rayat Shikshan Sanstha's, Shripatrao Kadam Mahavidyalaya, Shirwal is a prime institute known for its excellent performance, quality culture and beautiful campus. The institution is approved by UGC recognition under 2f and 12B on 11th March 2004 and affiliated to Shivaji University, Kolhapur. It has been reaccredited with 'B' grade (CGPA 2.73). The institution follows all the norms and decisions as per the regulatory bodies-UGC, Government of Maharashtra, and Shivaji University, Kolhapur.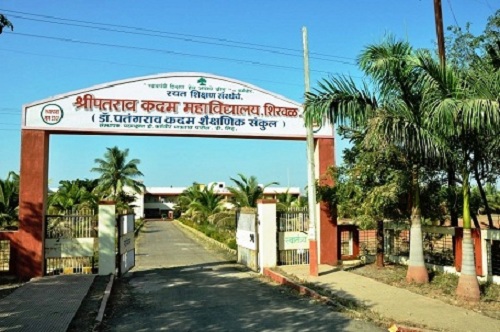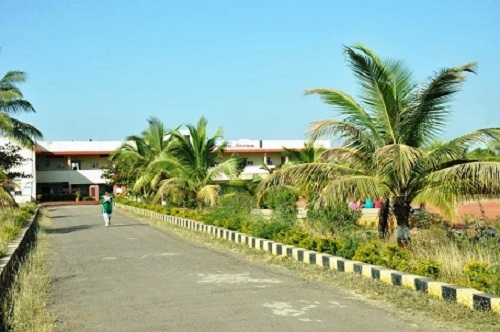 It has been rendering educational as well as social services ardently since its establishment in 1983 and working for overall development of students. Since its establishment, the institute has been flourishing in its strengths and standards. The institute has made remarkable progress in academic, co-curricular, extra- curricular, cultural and extension fields.
The vision of the institute is in tune with the vision of Rayat Shikshan Sanstha which provides value based quality education and taps latent potentials lying in the rural areas to generate human resource equipped with contemporary skills for building the nation. The college achieves this through curricular, co -curricular and extra-curricular activities such as N.S.S., N.C.C., Art Circle, Nature Club, cultural, sports and other extension activities. In addition to this, separate curriculum on 'value education' has been framed by the college to build up the character of the students and lectures on the same are arranged for the first-year students at the beginning of the academic year. The students are motivated to participate in certain healthy practices like blood donation camps, rallies on A.I.D.S. and Environmental Awareness, tree plantation, observing no-vehicle day, crackers free Diwali, use of Khadi, regular exercise, enhancing reading culture etc. The college runs skill oriented courses viz., Soft Skills Development Programme, Spoken English, Basic Course in Beauty Parlor. Apart from this, the placement cell and competitive exam guidance center work for career guidance and counseling.
Besides two under graduate aided degree programmes i.e. Arts and Commerce, the college has also introduced Bachelor Computer Application and two Post graduate programmes i.e. M.Com. and M.A. in English on self- financed basis. The college also offers two career oriented courses and seven skill based add-on-courses.
History
Shripatrao Kadam Mahavidyalaya is a prime institute known for its excellent performance and attractive campus amongst all rural colleges affiliated to Shivaji University. It has been rendering educational as well as social responsibilities ardently since its establishment in 1983 and working for all-round development of students. Since its establishment, the institute has been flourishing in its strength and standard. The overall, academic, co-curricular, cultural and social performance of our college has been consistently good for years.
On this basis, it has been reaccredited (CGPA 2.73) at the 'B' level by NAAC. The Institute offers academic education in various Arts, Computer and Commerce courses. It has spacious, well ventilated and illuminated classrooms. To achieve the all-round development of our students, the institute offers various extracurricular activities like sports, NCC, NSS, Youth festival (Cultural activities), Subhanmangal (College magazine), Earn & Learn Scheme, Competitive Examination Guidance Centre, Art Circle, Nature Club, Health services, etc.
Karmaveer Bhaurao Patil ( Marathi - कर्मवीर भाऊराव पाटील) (September 22, 1887 - May 9, 1959), born in Kumbhoj, Kolhapur, was a social activist and educationist in Maharashtra, India. A strong advocate of mass education, he founded the Rayat Education Society. Bhaurao played an important role in educating backward castes and low-income people by coining the philosophy to earn and learn. He was a prominent member of Satyashodhak Samaj (Truth seeker's society), founded by Mahatma Jotirao Phule. The people of Maharashtra honored him with the sobriquet Karmaveer (King of actions) and the Government of India awarded him with Padma Bhushan in 1959.
*Life
Karmaveer Bhaurao Patil was born in a Jain farmer family at Kumbhoj in Kolhapur district. Bhaurao's father was a clerk in the revenue department for the East India company. Bhaurao is one of the first few Jains known to have passed the 8th class of the secondary school. During childhood, Bhaurao was heavily influenced by Chhatrapati Shahu Maharaj, honorable Maharaj of Kolhapur, who provided the facility to Karmaveer Bhaurao Patil to stay in the palace of Kolhapur with Maharaj to study, and the King of Kolhapur who was a promoter of social equality and education people belonging to backward castes. Eventually, his father sent him to Kolhapur for further education, where he got in contact with the Satya Shodhak Movement and found other sources of inspiration, Mahatma Phule and Maharshi Vitthal Ramji Shinde. Bhaurao garnered political interest and decided to tell his role in the fight for Indian freedom struggle by working in other beneficial fields like public education. While he worked for Ogles, Kirloskars, and Coopers he participated in activities of Satya Shodhak Samaj. He had realized by then that the only remedy for the social evils of those times was the education of the masses. In 1919, he started a hostel where kids from lower castes and poor families could stay and get an education while working to pay the expenses. This was the foundation of what later became Rayat Shikshan Sansthan.
*Rayat Education Society
While employed in the Kirloskar factory at Kolhapur, Bhaurao began working for the Satyashodhak Samaj. In a meeting of Satyashodhak Samaj, held at Kale near Karad, a resolution passed that in order to run the Satyashodhak movement successfully it would be necessary to educate the Bahujan Samaj.[citation needed] Accordingly, Bhaurao Patil established Rayat Shikshan Sanstha at a small village named Kale, on October 4, 1919, on the auspicious day of Ashok Vijaya Dashami. This society focused on the children of the masses, so it was named Rayat, the Marathi word for "masses". During Bhaurao's lifetime, the Sanstha created thirty-eight cosmopolitan boarding schools, 578 voluntary schools, six training colleges, 108 secondary schools, and three colleges.
*Awards
1. People of Maharashtra bestowed him with the title, "Karmveer" (Marathi for "King of actions").
2. The Government of India awarded him with Padma Bhushan in 1959.
3. The University of Pune awarded him an honorary D.Litt in education in the same year.
4. The Karmveer Bhaurao Patil Samaj Seva Puraskar awards were named for him by the Dakshin Bharat Jain Sabha. They recognize people doing notable work for the cause of education and work towards community service.
Father of Honorable Dr. Patangraoji Kadam, an eminent politician, and educationist in India, Shreepatrao Maruti Kadam was a progressive farmer. He was born in a poor family in sonsal, a small,drought-prone village in Sangli district. Being a farmer, he was well aware of the exploitation of farmers by the established system. He realized the importance of education. Though he was illiterate, he encouraged his children to pursue higher education in various faculties. His wife late Matoshri Bayabai Kadam supported him in this holy cause. They trained and motivated their children to uplift themselves and their fellow countrymen through education. One of his sons Dr. Patangraoji Kadam is the founder and chancellor of Bharati Vidyapith, while his other son Hon'ble Dr. Shivajirao Kadam is the Vice-Chancellor of the Bharati Vidyapeeth Deemed University. Bharati Vidyapeeth is a group of higher educational institutions in Pune. It is one of the most reputed educational institutions in India. Bharati Vidyapith runs more than 78 schools and 60 institutions of higher education across India and abroad.
Dr. Kadam was the first person from his village to have passed the S.S.C, examination. After S.S.C., he joined Shivaji College at Satara, run by Rayat Shikshan Sanstha, which was established by a renowned social reformer and educationist, Karmaveer Bhaurao Patil. He was enrolled in the college under its "Earn and Learn Scheme". It is here that fine qualities of head and heart, which he is now known for, took root in him. He took lessons of dedicated social service at the feet of Karmaveer Bhaurao Patil.
He is a member of the Managing Council, Rayat Shikshan Sanstha, Satara and also the chairman of the Local Management Committee of the college. His patronage and guidance is our strength. The college has been named after his father, Shreepatrao Kadam as a token of gratitude for his support and patronage.